Posted by
MacTechGenius
on Jun 12, 2016 in
Reviews
|
2 comments
A GPS tracker is one of those things, you don't realize you need…until you need it. I did not realize I "needed" it until I was a victim of a car-break in where I lost all of my tech-gadgets that contained data considered to be priceless. Clearly my outcome would have been much different positively if I kept a Vectu GPS tracker in my bag.
The Vectu functions pretty-much in every country in the world (except for Japan, South Korea, and obviously North Korea), however it requires you to pay a service fee but don't let that turn you away as it is extremely affordable. At $36 a year, the service is extremely cheap, I haven't seen another tracker that beats that price.
The Vectu communicates over the 2G network on GSM, I would assume a SIM card is located inside the device but from my understanding it is not user-replaceable.
The Vectu offers the ability to create multiple geofences, it features an emergency help button that can be set to notify multiple users using the free "myAspenta" app or an SMS/Email alert.
Firmware updates are rolled out intermittently to add new features and improve the reliability of the Vectu. Moreover, the "myAspenta" app is occasionally updated which shows that Vectu is continuously providing support and updates for their products.
Inside the box, we get the Vectu GPS, a USB cable, and the quick start guide.
The Vectu itself has a bright blue finish, the help button and status indicator is located in the center, while the power switch, reset pinhole and micro-USB connector is located along the side.
From my experience I got 10 days out of the 3000 milli amp battery which is pretty impressive considering that the form factor of the unit is small.
The Vectu also has a 6-axis accelerometer built in for motion detection, though I am unsure what features motion detection offers. Perhaps it is one of those things that can be activated in a future software update.
The features and settings can be accessed from the mobile app or the web app, they both share the same features.
Once you create an account and enroll the Vectu, the GPS is listed under the main menu. Once you select the GPS, you can view the current location and battery status.
Keep in mind this is a on-demand GPS tracker, so it will only provide location when requested from the app or when the help button is pushed.
If you want a automatic updating GPS tracker, the Vectu Portable Vehicle Tracker provides live tracking and offers additional features include speed alerts, geofencing and unauthorized movement alerts. Unlike the vehicle tracker, the on-demand GPS tracker is intended to preserve battery life, for instance you can drop it into your bag on your next trip, in the unfortunate event of a lost or stolen bag you can simply use the app to locate the Vectu. It is essentially offers an additional peace of mind.
The app keeps a heat map or log of the location request thus allowing you view prior tracking data. These logs are stored for 90 days.
Under settings you can view the device information, such as last contact and current firmware. Other device settings include geofencing, thus one can set a specific location so you can receive an alert if the Vectu enters or exits a specific area.
The tracker also come with one-year of free service, a $36 value!
All in all, I am very pleased with the Vectu GPS tracker. The GPS tracker also provides a GSM based location when a GPS location is not available, I found the GSM location to be somewhat inaccurate so I hope that Vectu offers the ability to force a GPS location request instead. I am sure this could be implemented in a future firmware update. Otherwise, the Vectu GPS is a must-have, it offers an additional peace of mind so you don't have to think twice about losing a personal possession and at $99 the Vectu is a bargain at what it does.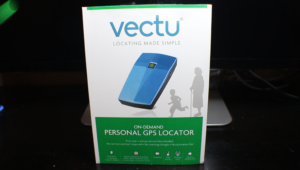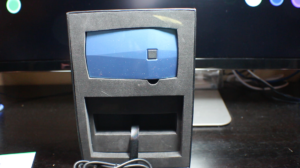 Advertisements
2 Responses to "Affordable GPS Tracker"