Posted by
MacTechGenius
on Aug 10, 2016 in
Reviews
|
2 comments
DYI surveillance solutions are a large part of our present-day connected home. Unfortunately, many of these so called DYI products require the need of running wires through the wall or are merely an eyesore.
Maximus alleviates the hectic installation process as it is essentially the combination of a outdoor light fixture and a cloud camera. This provides an easy DYI installation as it is a simple process to replace an existing light fixture instead of running wires for a traditional camera. Moreover, the camera is somewhat concealed and offers a hidden surveillance experience.
I was initially confused between why the Maximus is commonly referred as Kuna (evident on Amazon, Best Buy, etc…), vice-versa.  However the team clarified that, "Maximus and Kuna are partners and Maximus is Kuna's manufacturer so it goes under a different name – Maximus Smart Security Light (but it's exactly the same as Kuna). Kuna is the software/app component to the Maximus Smart Security Light."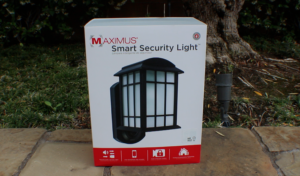 Included in the purchase, you got your literature, installation tools, and the Maximus light fixture itself. This is the craftsman style with a black finish (other finishes are available to best match your preference). At first glance, the unit is solid and well constructed. It is surrounded with translucent glass along the side which allows some light to passthrough. On the backplate we have the camera, motion sensor and speaker. The wiring as expected is located in the back so you can replace your existing fixture.
My previous light fixture was on a light sensor with other recessive outdoor lights. For the install, I simply covered the light sensor with electric tape so the Maximus receives constant power, I then replaced the preexisting light bulbs with Zigbee smartbulbs which I integrated with SmartThings, my home automation system. Unfortunately, Maximus currently does not work with any other services such as IFTT but Apple Home Kit support is on the way, I hope they provide additional cross platform compatibility in a future software update.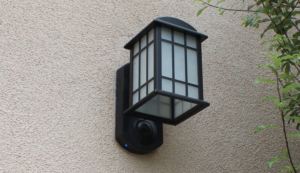 The units itself looks very nice, it has a blue status LED on the side but that can be disabled. The camera is relatively obscure, which provides some sort of secret surveillance. The camera records at 720P, at this price point 1080P would be preferred. Moreover, night time footage is relatively poor. The two-way intercom makes up for this, it is perhaps the best system I used, audio is clear and background noise is mitigated. The light can be managed using the mobile app or a schedule can be set, I have mine set to turn on when motion is evident at night. Maximus also sells a companion light which is essentially the same fixture without a camera, this would be useful if you have two identical light fixtures next to each other.
The Maximus also features 3 preset recordings that can be played using the mobile app. It also has a 100 decibel siren that can scare away a potential thief.
The motion recognition needs some improvements, if you want to use this as a simple "someone at your door" solution it will work fine but it currently lacks the ability to create activity zones for a specific area that competitors offer.
The app loads up relatively quickly, from the app you have the ability to view live and recored footage, play a recorded message, hold to talk, and manually control the light.
I like the recordings interface, it shows the time along with a preview which loads relatively quickly. Keep in mind, only 2 hours are recorded for free and additional recording times require a cloud subscription (no local storage). Recorded footage can be played easily by simply clicking on the footage. You have the option to download the recorded footage into your photo library as well.
Overall, the Maximus is a solid product, it may not have the best video quality but it offers a simple DYI install which can provide benefits to anyone who needs surveillance and communication using one of the best 2-way audio talk systems.
Advertisements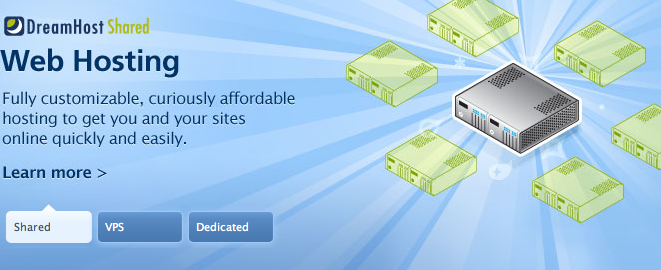 GET $97 OFF DreamHost Web Hosting. DreamHost
is U.S #1 Hosting. Sign up with DREAMHOST or use
this promotion code MACTECHGENIUS
2 Responses to "Maximus – The Hidden Light Camera"